AUGUST 31, 2020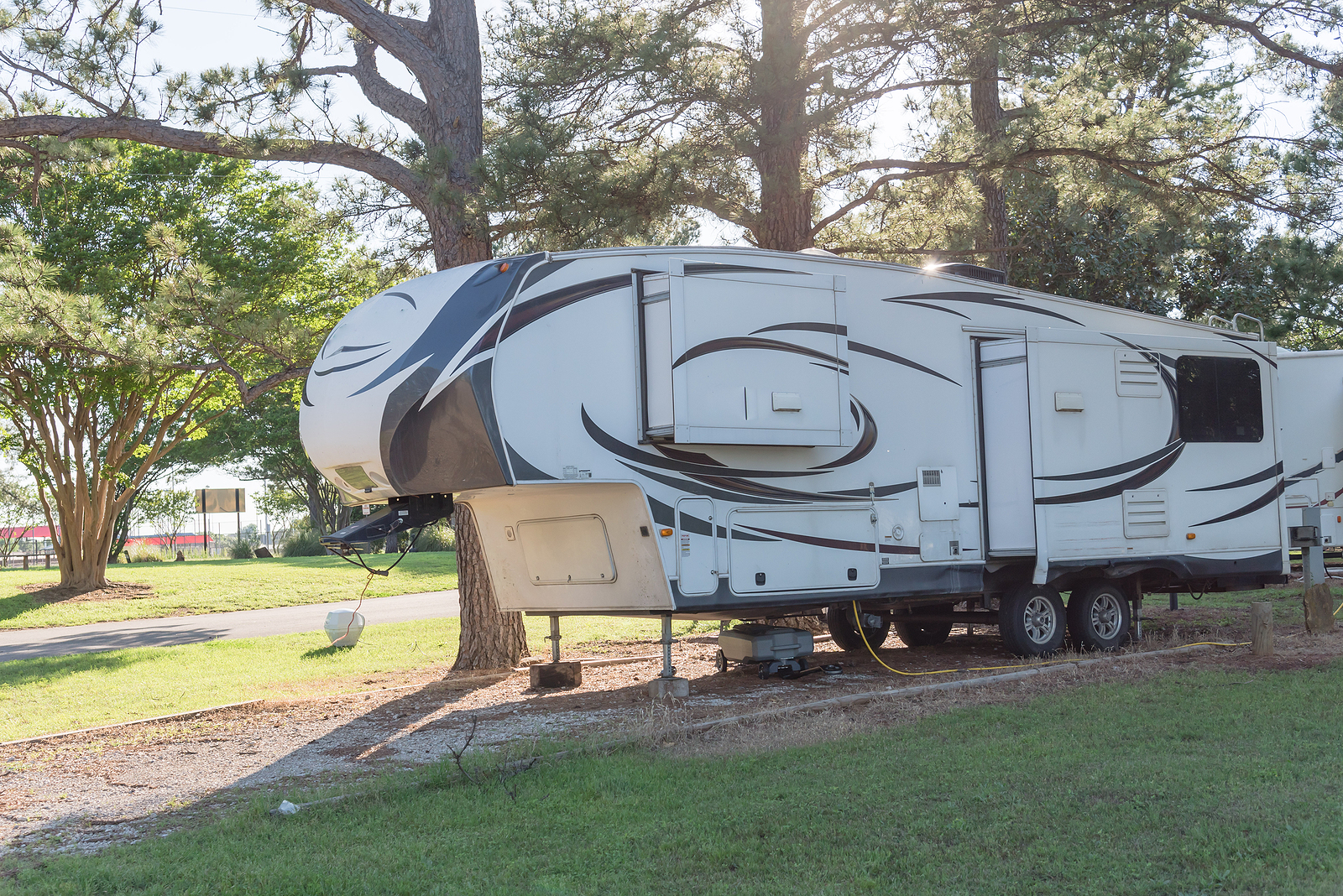 Spanning 268,597 square miles and filled with beautiful, diverse landscapes, Texas is a haven for RVers and road trippers looking for tranquil spots to rest and relax.
The second-biggest state in the U.S., bordering both Mexico and the Gulf coast, it's no surprise that Texas is home to a rich culture, vibrant cities and a natural beauty that encompasses deserts, forests, rivers, plains, basins, and beaches.
We don't recommend you visit Texas just because we're biased, it's because you really can experience it all in the Lone Star State.
Above all, our RV campgrounds truly embody the state's motto of "friendship" — showcasing southern hospitality at its finest.
To help you plan your Lone Star road trip or one-stop vacation, here are five great campgrounds and RV parks for ultimate relaxation:
We recommend a stay at Fredericksburg RV Park for a multitude of reasons; including its location, charm, landscaping, and friendliness.
This Texas RV Park is known for its top-notch facilities and manicured landscaping. It's always really refreshing to step out of your RV and be surrounded by shaped greenery and foliage. Guests rave about free access to their private baths as well as a large clubhouse that has full kitchens and TVs.
As for location, the RV park is right in the town of Fredericksburg which is filled with charm and attractions. You can visit a range of local farms and historical sites that are ingrained deeply with the culture of the town. This Texas RV Park is also a great home base while touring all of the parks, orchards, caves, trails, and swimming holes in the area.
Review of Fredericksburg RV Park
"This RV park is a great spot to park for a visit to Enchanted Rock and Fredericksburg. The location is superb. It is a 5-minute drive to Main Street and the wonderful shopping and 25 minutes to Enchanted Rock. Spaces were clean and quite a few are shaded. The bathrooms were clean and there is free ice. We enjoyed it enough that we made reservations in October." – Teknref , Trip Advisor, July 2020
This RV Park is where you come to stay when you're looking to take a pause, relax outside, and meet neighbors that become friends. In addition, the range of outdoor amenities makes this a great place for families with kids of all ages.
This Texas RV park boasts a sparkling outdoor pool, patio area with TVs, volleyball court, turf field, basketball court, and WiFi for all residents. Due to the nature of the area and the close proximity to the gas and oil fields, many visitors stay for long periods of time, making this property feel like one big family.
As well, Ocean Front RV Park is situated near Midland and Odessa, Texas which allows you to come and go between the two easily. You can have a very relaxing time experiencing the towns' cozy charm.
Review of Ocean Front Property RV Park
"It's nice quite place to stay been here 1 yr and 4 months and I love it here. I would love to come back soon to stay again enjoy it very much. Like the gym play area for kids and the pool . I definitely recommend people to come join the Ocean Front RV park. I hope to come back soon to stay longer this time love it and gonna miss it here. Until things get back to normal at the sandplant hopefully to return back soon. Thanks Ocean Front for the stay really enjoy the quite place and the neighbors too will be miss dearly." – Pat, Facebook, April 2020
Many RVers love Grand Texas RV Resort due to its close proximity to the highway, city of Houston, and other popular nearby towns. As well, many enjoy their extra-large back-in and pull-through sites, gated entry, and dog amenities. While most RV Parks in Texas are very pet-friendly, not all offer specific perks for your dogs!
Visitors can feel safe and experience great convenience at this RV park!
As well, Grand Texas is right across the street from Big Rivers Waterpark and Adventures. This is an awesome plus being that this attraction is more than just a waterpark — offering waterslides, ziplining, ropes course, climbing walls, mining, fishing, and a lake swimming with inflatable courses.
Review of Grand Texas RV Resort
"One of the best RV Resorts that we have stayed at. The manager Melinda is the best. She goes out of her way to accommodate her guests. The bathrooms and rec center were very clean and smelled fresh. I was there for two months with my friend and will be back. PS we love the new gate." – Laura, Google Reviews, August 2020
Everyone's favorite part of this RV park is its location! Sitting right on the shoreline of the Gulf of Mexico outside of Houston, this RV park offers incredible views and beach access. Newly renovated, this is the campground you should stay at if you're looking to enjoy the Texas coastline and spend some time at the beach.
Review of Dellanera RV Park
"We just spent 4-nights at Dellanera RV Park. It was clean, staff was great, WIFI was fast and view was really nice. Lots of little jackrabbits come out at dusk, especially around the lagoon. They are not bothersome at all, though. Really cute:) The location couldn't be better. It is close to the restaurants in Galveston. And…is walking distance (not across a main road) to the boardwalk taking you to the beach. There were never more than ten families on the private beach, all self-distancing. We drove through the other popular RV campgrounds in Galveston and while they had more bells & whistles (water park/pool, etc.), we will go back to Dellanera." – gm750, Trip Advisor, July 2020
Quiet and secluded, Park Place RV Park is loved for the cozy experience it provides and proximity to Odessa. Great for families and RVers looking for an extended stay, this park is a reliable go-to for West Texas.
A standout aspect of this RV park is the vast range and amenities it offers:
Outdoor swimming pool with TVs and patio
On-site laundry facility
Dog park and pet stations
Volleyball and basketball court
Clubhouse kitchen
Firepit
Playground
Fitness facility
As well, RVers love the on-site management and friendliness of the staff. It can be a huge bonus to know there is a real person at the park you can talk to if you run into any issues or need recommendations.
Review of Park Place RV Park
"Park place is the place to park it! I have been staying in this park since March & don't have a single complaint! The staff is amazing & very accommodating! The price you pay is worth every penny! Super nice amenities & friendly smiles from everyone around the park. Best place to stay in West Odessa." – Faith, Google Reviews, June 2020