JANUARY 27, 2020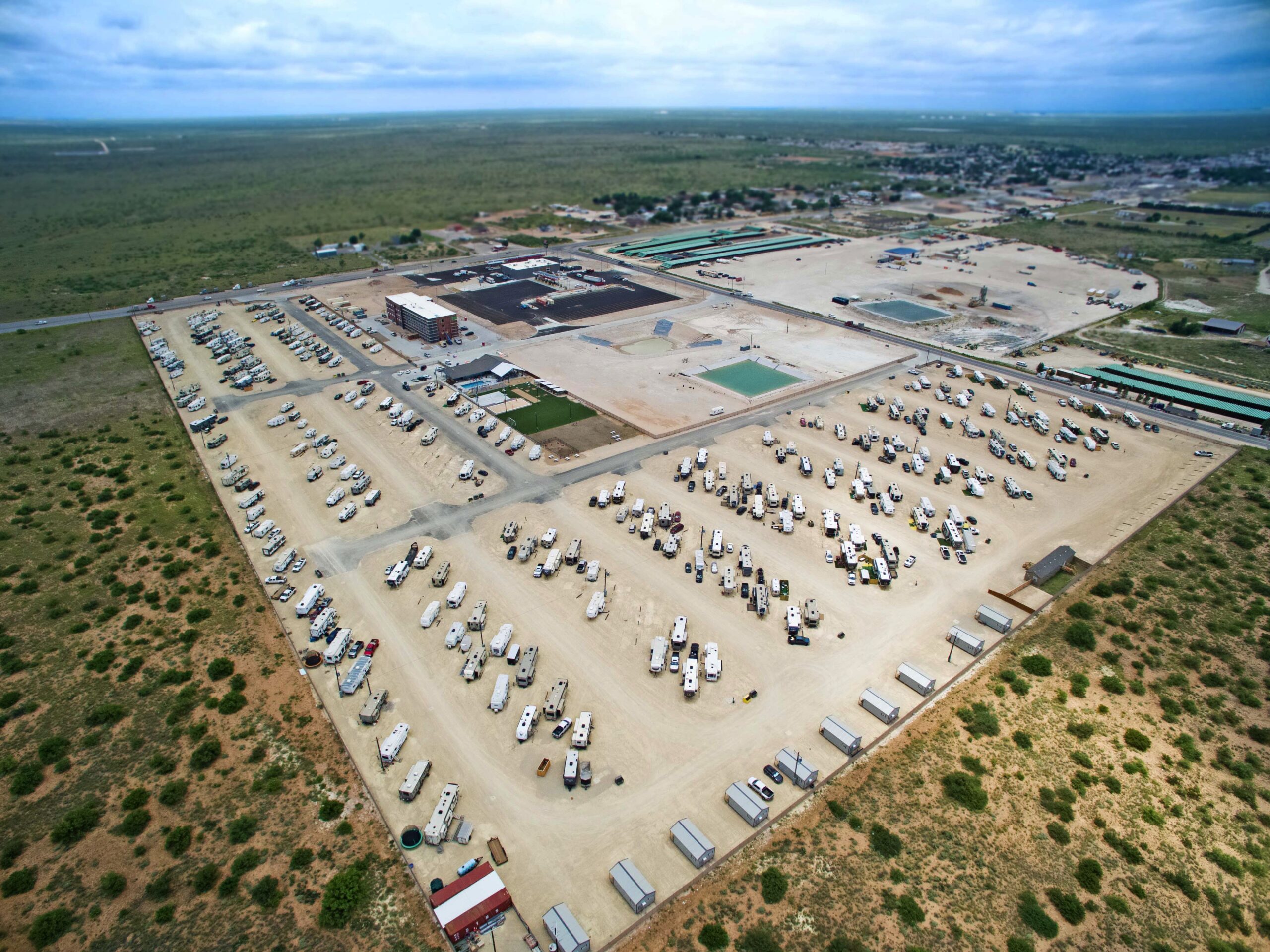 If you're considering where to stay during your time in Kermit or Odessa, Texas, make sure to put Ocean Front Property's RV park at the top of your list!
Not only is our property in a prime location for enjoying all that the surrounding area has to offer, but it also provides a level of convenience and comfort you can't find anywhere else!
The perfect home-base, find out what standout features and amenities makes our Kermit RV park the best in Texas:
1. Sporting Areas Perfect for Kids and Family Fun
Ocean Front Property's RV park in Kermit, Texas has not just one, but three different sports fields. We know that family-friendly RV park activities are important for many of our visitors. That's why we have a resident-only sand volleyball court, turf field, and basketball court. The turf field is especially great because it allows for all different types of game-play!
Our sport recreation areas make Ocean Front Property a standout place to stay in Odessa, Texas. It allows travelers of all ages to get out and enjoy the sun. 
2. Ultimate RV Convenience
At Ocean Front's RV park, we've got room for anybody who's looking to visit or stay in Kermit, Texas as well as the surrounding cities of Odessa and Midland. With nearly 300 trailer pads that all have 30 or 50 AMP hookup options, visitors can find the perfect spot for their mobile home.
If you're planning an extended stay in Kermit, Texas or are in need of oil and gas housing in Odessa, we also offer cozy cabins equipped with all the essentials and comforts of any home. Additionally, Ocean Front Property's RV park is a short distance from the big oil and gas fields and factories. 
3. Low-Cost RV Camping and Oil Housing in Kermit, Texas
While this might not be as exciting as Ocean Front Property's other RV park features, our reasonable prices is something many RV owners appreciate and find extremely beneficial to their stay. We know that being able to visit and stay in Kermit, Texas without putting a strain on your wallet is important to our residents. 
Costing only 75$ per day, and a discounted price of $375 per week, parking it at Ocean Front Property's RV park allows you to fully enjoy all the fun things that Kermit and the surrounding area of Odessa have to offer. 
The sweet deals don't end there though. Our property also offers ten cozy cabins that are cost-effective for oil and gas housing. Check out our website for price details!
4. Pet-Friendly RV park
We know that your furry friends are practically members of the family and their comfort is just as important as yours! That's why Ocean Front Property's RV park is 100% pet-friendly.
Our property also offers an on-site dog park that is well-maintained and pet waste stations. Located close to the trailer pads, you don't have to go more than a few steps from your front door to provide your pet with the care it deserves.
Our pet-friendly policy was also created with oil and gas workers in mind who are looking to stay for an extended period of time in our on-site cabins. At Ocean Front Property, your pet is as welcome as you are.
5. Safe and Secure Stay
While Kermit, Texas is a very safe area, we know that safety and security is a high priority to our residents. 
Our property is a gated community with controlled access, which helps ensure the safety of all residents. As well, we have on-site management and a twenty-four-hour security patrol. 
All of our resident amenities and community spaces are within the community and none allow access to non-visitors. 
Through these measures, we make sure that all of our residents feel comfortable and safe during their stay at Ocean Front Property.
Kermit's Best Rv Park
Ocean Front Property's RV park is a great place to stay in Kermit, Texas. 
On top of the aforementioned features, our property also offers amazing resident amenities such as a large sparkling pool, clubhouse kitchen, Wi-Fi, and an on-site laundry facility. 
We've truly thought of everything our residents could need for a relaxing, and memory-filled stay!
Ready to book your spot? Check out our website for all the details and get ready for an incredible time!